Back to Recipes
Scotch Eggs (PKP 4.8L & 5.7L)
A classic addition to your British summer picnic, scotch eggs are a sharing favourite.
These are best served with some tangy chutney, piccalilli, or mustard.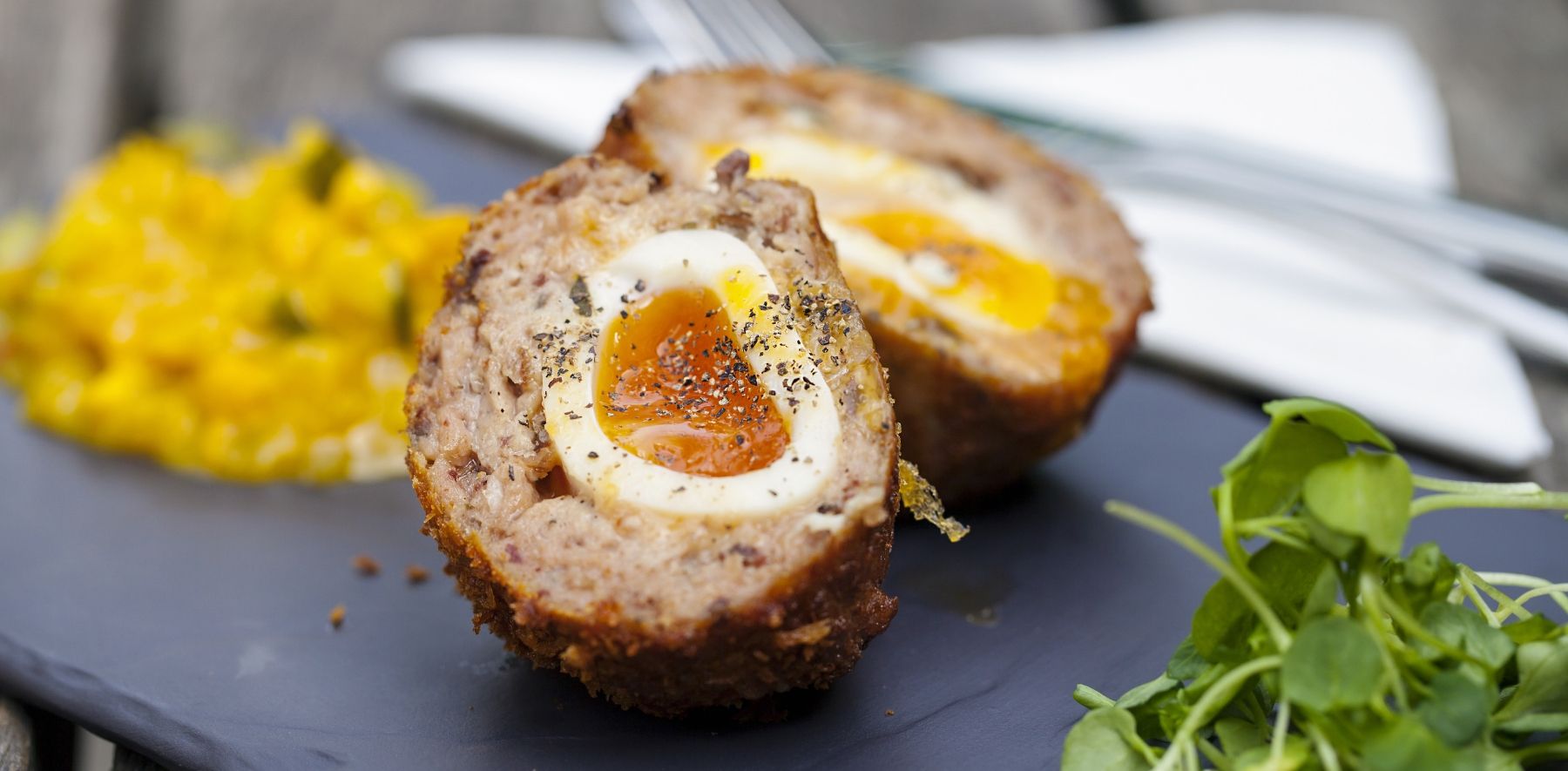 The Method
Add water to the inner pot, insert the steamer tray and place five of the eggs on top.
Put the lid on and close the pressure valve then select the STEAM function and adjust the time to 2 minutes.
Fill a mixing bowl half way with cold water.
When the program has finished press CANCEL. For this recipe we recommend the QUICK RELEASE method before opening the pressure valve and removing the lid.
Remove the steamer tray and add the eggs to the bowl of cold water to stop them over-cooking. Discard the water from the inner pot and dry it before putting back in your PKP.
In another mixing bowl, add the sausage meat, stuffing mix and some seasoning and mix to combine, then divide in to five equal sized balls.
Now your eggs have cooled, remove the shell from each of them and pat dry with some kitchen towel.
Lay out some cling film and place one of your meat balls centrally. Compress in to disks, as thin as you can, then dust with a sprinkle of flour.
Place one of your eggs in the middle and use the cling film to help you roll the meat around the egg until it is fully covered, then set aside and repeat for the rest of your cooked eggs.
Beat your final egg and pour on to a small plate. Take two more plates and use one for the flour and one for the breadcrumbs.
One by one, roll your scotch eggs in the flour, followed by the egg, and finally the breadcrumbs.
Select the SAUTE function, then add the oil and allow to heat. Carefully add your scotch eggs and fry for about 15 minutes, rotating occasionally until they have browned on all sides.
Download our free recipe app