Back to Recipes
Chicken Enchilada Soup
The flavour of enchilada in a hearty warming soup is something to behold.
If you want less heat, you can try using less than a full packet of taco mix. Serve topped with a sprinkle of grated cheese and a spoonful of soured cream.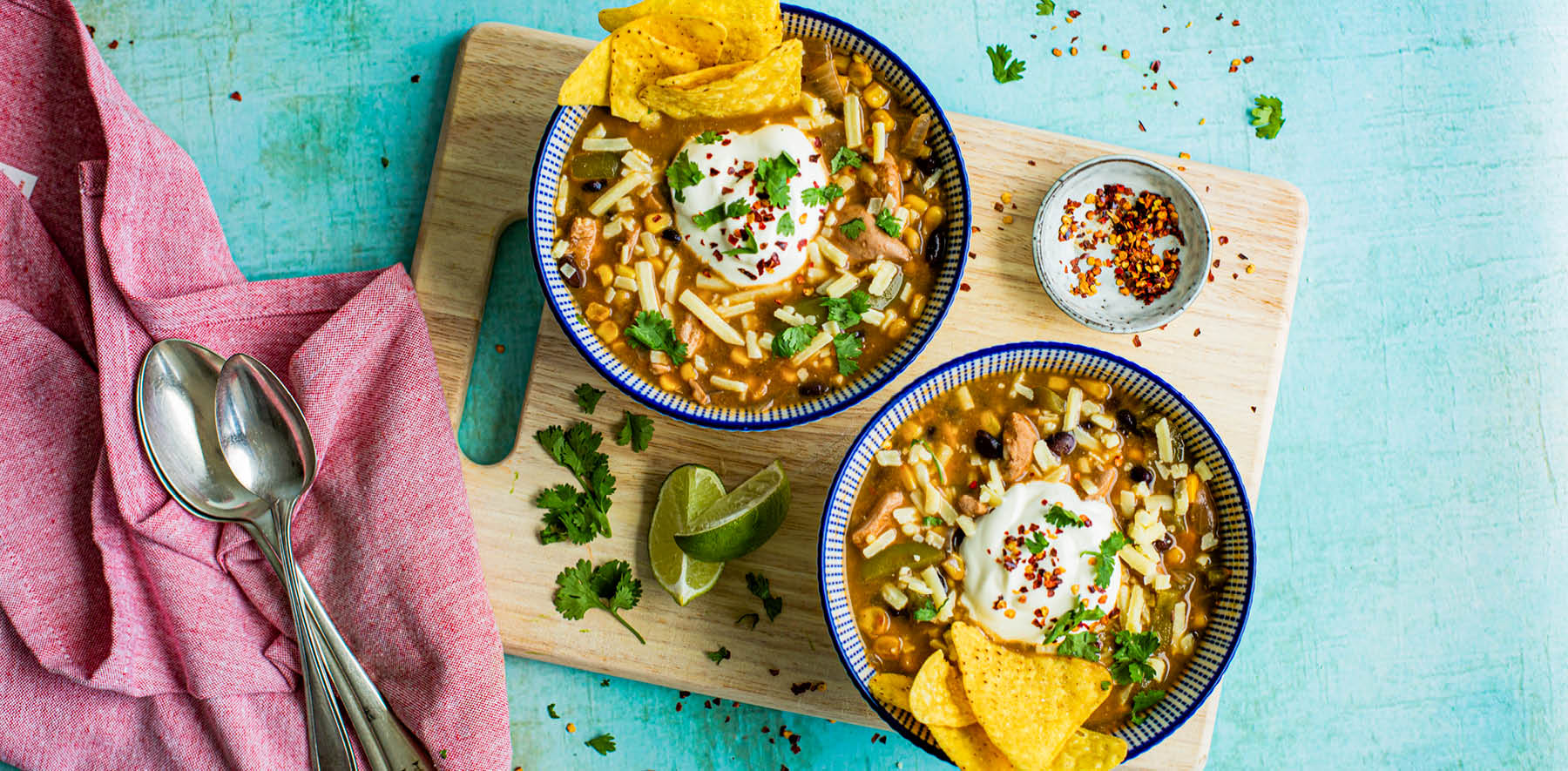 Ingredients
2 tbsp olive or cooking oil
300g (~2 medium) chicken breast, sliced
1 red onion, chopped
1 x 400g can black beans, drained
1 x 325g can sweetcorn, drained
1 packet taco seasoning
1 green pepper, sliced
600ml vegetable stock
Salt and pepper (to taste)
Suitable for: Soup ChefSoup Chef Pro
The Method
Select the SAUTE function, add the oil and allow to heat. Add the chicken and stir regularly for ~1 minute.
Add the onion and continue to stir for ~3 minutes until it begins to soften.
Cancel the SAUTE function, then add the rest of the ingredients and stir to combine.
Put the lid on and select the CHUNKY function.
When the program has finished, open the lid and season to taste before serving.
Download our free recipe app