Back to Recipes
Tortilla de Patatas
This Spanish Omelette recipe works well as a light vegetarian meal or easy tapas dish.
This can be served warm or cold with bread and a salad. You can use up leftovers in this recipe, peppers, bacon, spinach and sausage are all great additions.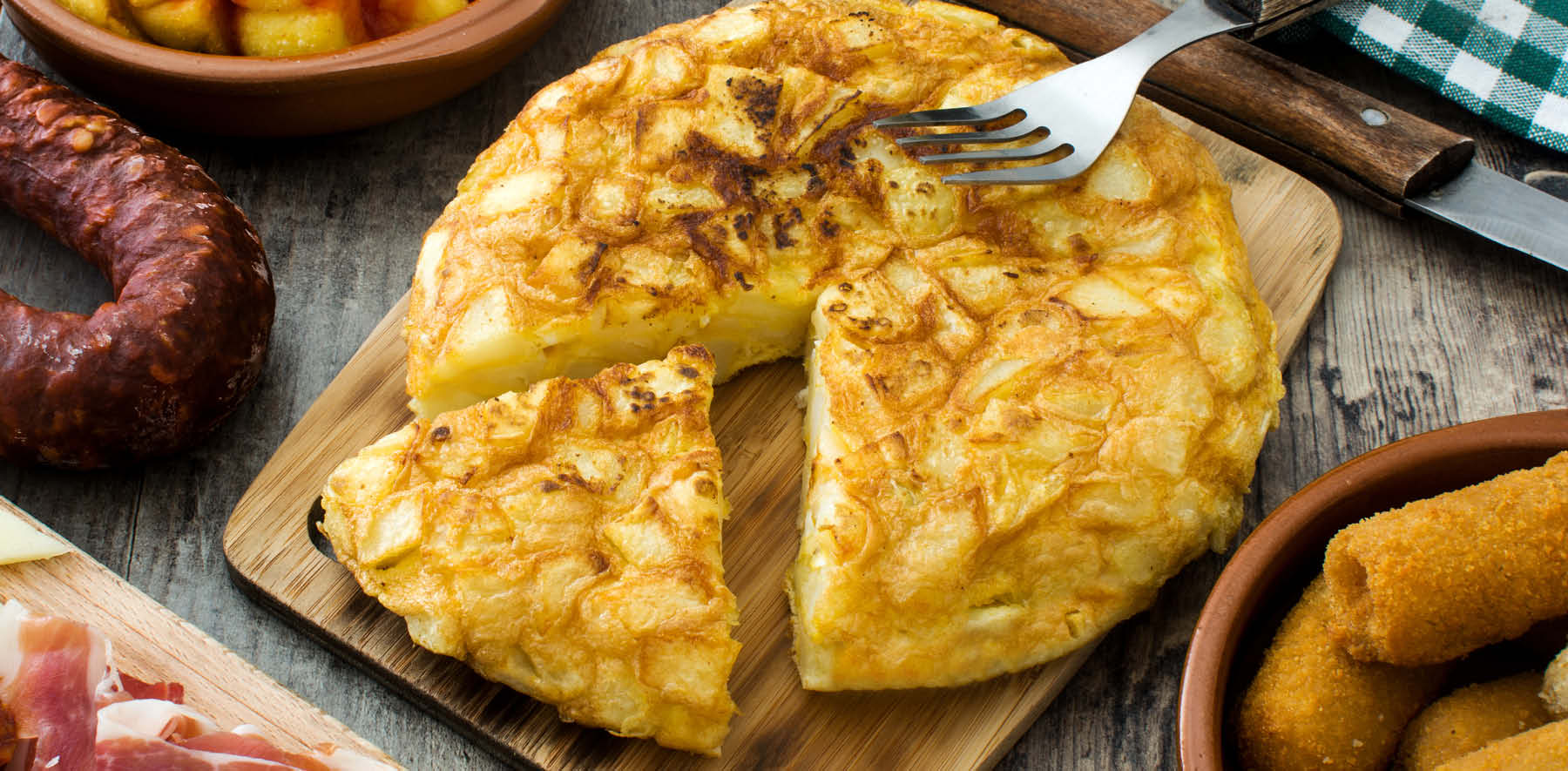 Ingredients
2 tbsp olive or cooking oil
1 onion, sliced
2 garlic cloves, crushed
1 baking potato, peeled and thinly sliced
6 large eggs
1 tbsp tomato purée
100ml milk
120g cheese, grated
Salt and pepper (to taste)
Suitable for: Pressure King Pro 5.7L 12-in-1 Pressure Cooker
The Method
Select the BROWNING function, add the oil and allow to heat. Add the onion and garlic and stir regularly for ~3 minutes until the onion begins to soften.
Add the potatoes and keep stirring for a further ~3 minutes, then press CANCEL.
Crack the eggs in a mixing bowl and whisk together with the tomato purée and some seasoning. Add the milk and half the cheese and stir to combine.
Pour the egg mixture in to the inner pot and stir to combine with the softened veg, then sprinkle the rest of the cheese on top.
Put the lid on and close the pressure valve then select the STEW function and adjust the time to 20 minutes.
When the program has finished press CANCEL. For this recipe we recommend the QUICK RELEASE method before opening the pressure valve and removing the lid.
Download our free recipe app