Back to Recipes
Shemin's Butter Chicken
This indulgent curry recipe is perfect for those Friday Night Fakeaways. Use mild, medium, or hot curry paste depending on your tastes.
Serve over fluffy rice with a naan bread on the side. Sprinkle with chopped coriander and a good squeeze of lime juice.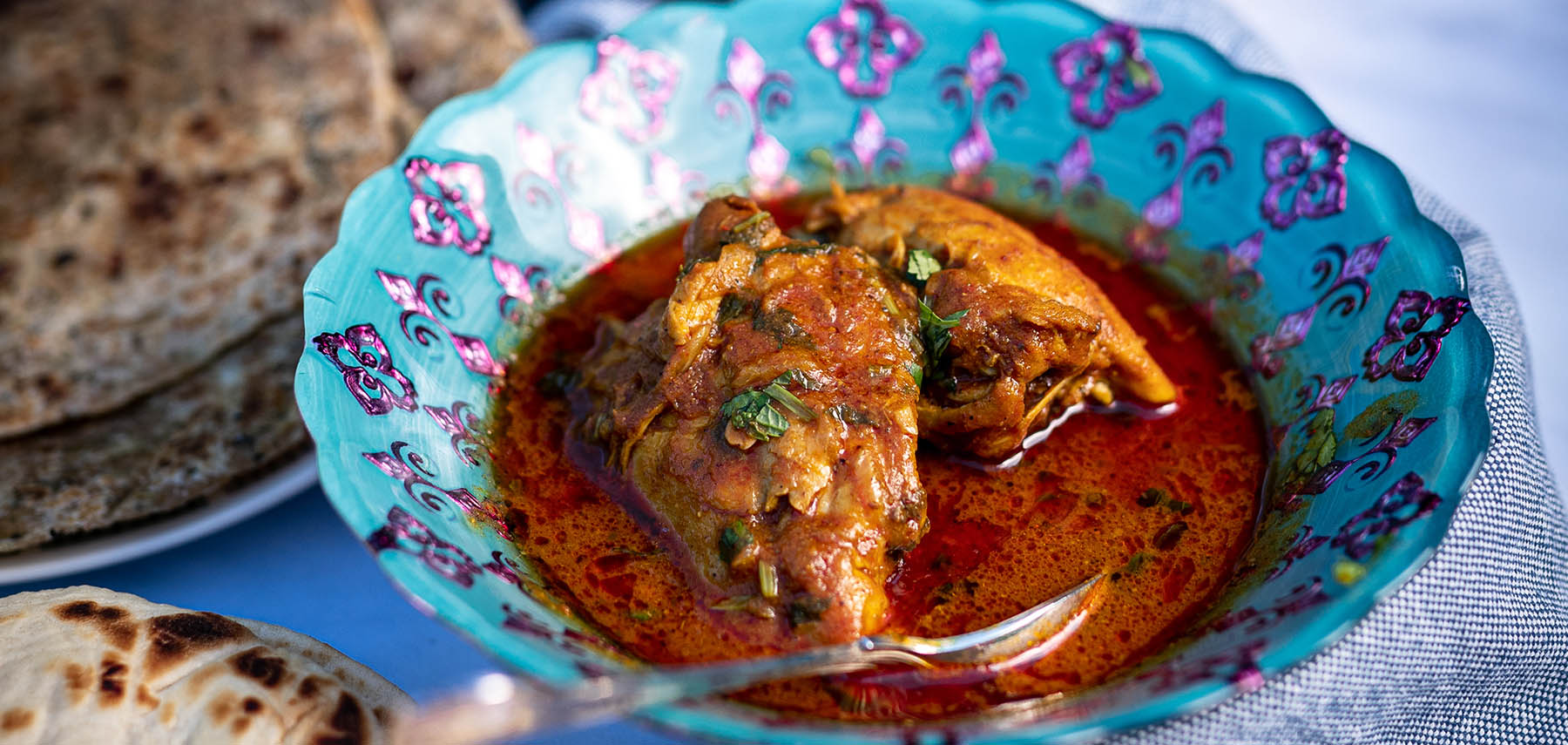 Ingredients
1 tbsp olive or cooking oil
1kg chicken thighs
1 onion, finely sliced
100g Shemin's Indian Curry Paste (Mild, Medium, Hot or Chilli-Free)
400ml passata
1 x 400ml can coconut milk
1 lime, juiced
40g butter
Salt and pepper (to taste)
Suitable for: Pressure King Pro 5.7L 12-in-1 Pressure Cooker
The Method
Select the BROWNING function, add the oil and allow to heat. Add the chicken to the pot and stir occasionally for ~5 minutes until the chicken begins to brown on all sides.
Remove the chicken and set aside for later. Add the onion and stir regularly for ~3 minutes until it begins to soften.
Add the curry paste along with ~50ml of water and stir to combine. Continue stirring for ~3 minutes to cook the spices through, then press CANCEL.
Add the rest of the ingredients, leaving the butter for now, and stir to combine.
Put the lid on and close the pressure valve then select the MEAT function and adjust the time to 15 minutes.
When the program has finished press CANCEL. For this recipe we recommend the SLOW RELEASE method before opening the pressure valve and removing the lid.
Stir in the butter and season to taste before serving. You can take the chicken out, shred it, then stir it back in, or leave the thighs whole to serve.
Download our free recipe app