Back to Recipes
Italian Noodle Pot
Our range of RediKettle Noodle Pots are so easy and make perfect office lunches.
To make this extra tasty, try topping with a sprinkle of parmesan and some cracked black pepper.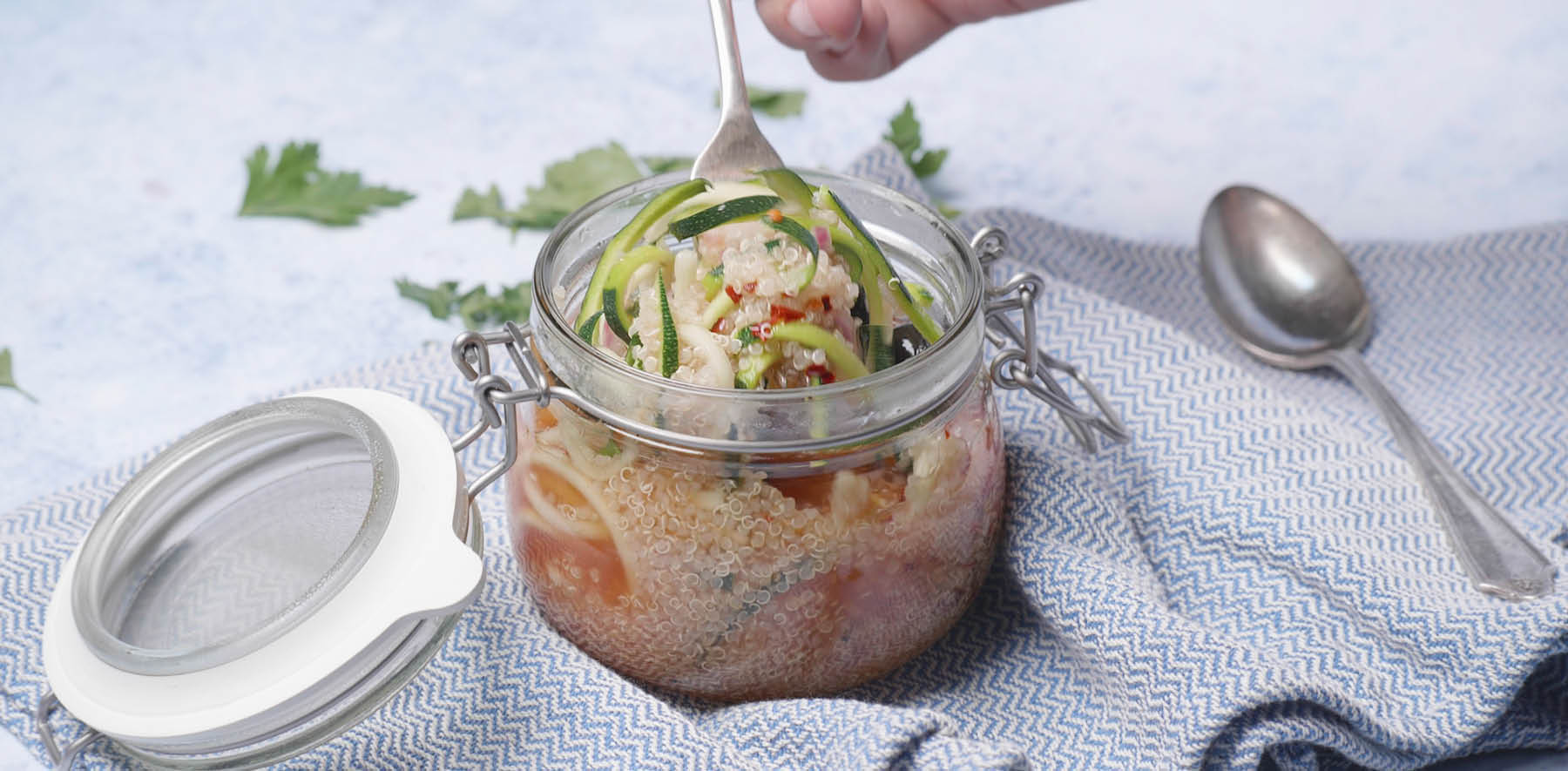 Ingredients
1 garlic clove, crushed
2 tbsp chopped red onion
6 tbsp cooked quinoa
1 courgette, spiralised (or grated)
2 tbsp tomato pasta sauce
1 tsp oregano
1 pinch of chilli flakes
1 pinch of salt and pepper
1 pinch of parmesan
4 black olives
Suitable for: RediKettle 1.2LRediKettle 1.7LDigital Kettle Pro
The Method
Add all the ingredients to a 500ml glass jar and stir to combine.
Add 90°C water to the jar around 3/4 of the way full.
Leave to stand for ~2 minutes to cook through, then leave to cool slightly before serving.
Download our free recipe app