Back to Recipes
Cheese Stuffed Burgers (PKP 4.8L & 5.7L)
Steaming burgers might seem strange but in parts of the US this is the norm, and they are so juicy and tasty.
Use any cheese of your choice, smoked cheddar or blue cheese are two of our favourites. Serve in burger buns with crisp lettuce, slices of tomato and gherkin and plenty of your favourite sauce.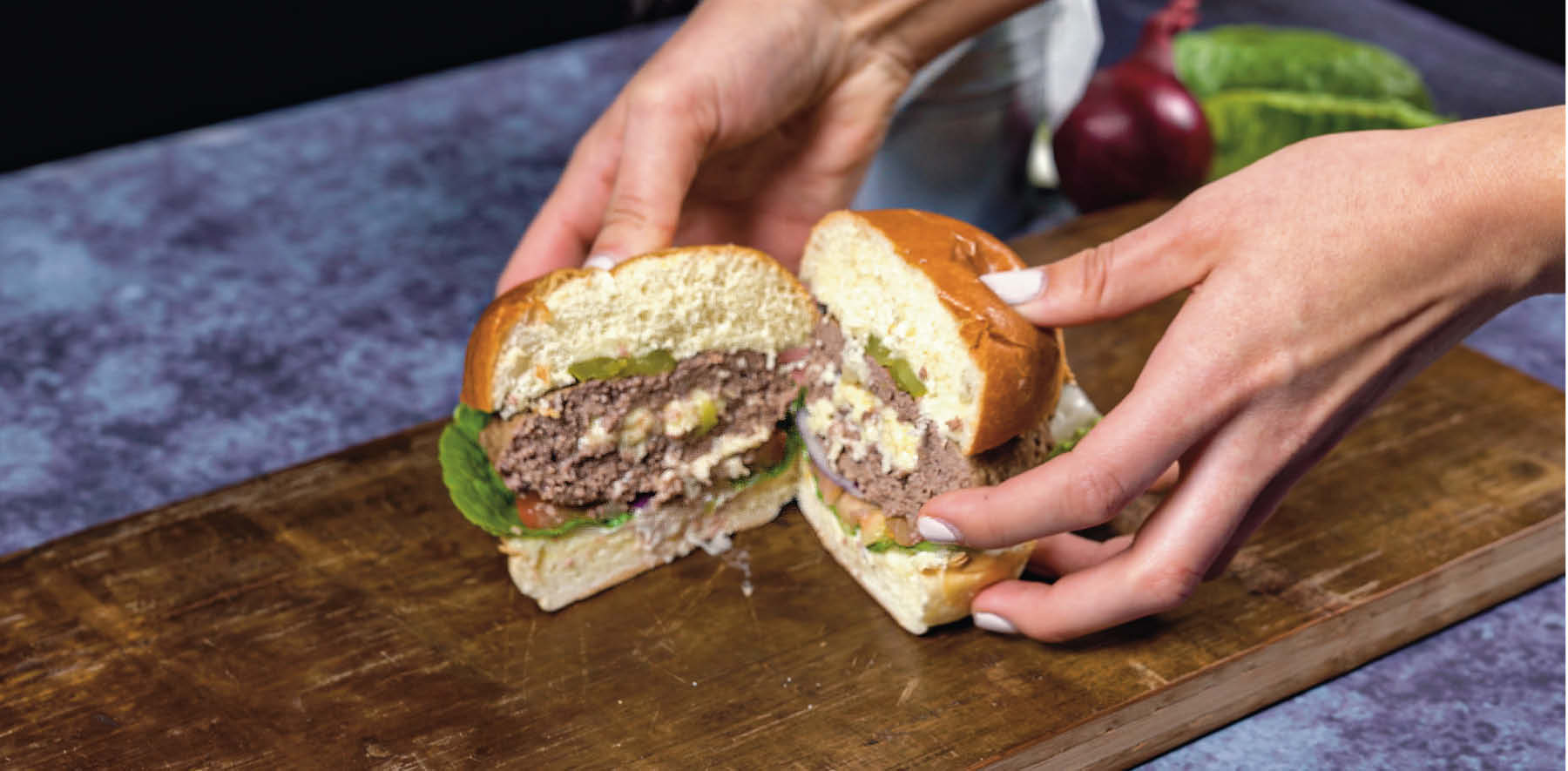 The Method
In a mixing bowl combine the mince with the Worcestershire sauce, garlic powder, and salt and pepper.
Divide the mince in to 8 equal sized balls then flatten in to discs.
Take 4 of your discs and place the cheese in the middle of each one, then lay each of the other 4 burgers on top.
Use your thumb and forefingers to pinch together the edges, sealing in the cheese.
Add hot water to the inner pot, then put the steamer tray in.
Wrap each of your burgers in foil and place them on the steamer tray.
Put the lid on and close the pressure valve then select the STEAM function and adjust the time to 15 minutes.
When the program has finished press CANCEL. For this recipe we recommend the SLOW RELEASE method before opening the pressure valve and removing the lid.
Leave to cool slightly then carefully remove the foil before serving.
Download our free recipe app