Back to Recipes
Eight Minute Mac & Cheese (Pressure King Pro 3L)
This is the easiest recipe we have, so a great place to start to get used to your new PKP.
Normally you'd need a colander, whisk, extra pans and half an hour but the PKP can do it all in one pot in less than 10 minutes.
Try to make sure your ingredients are ready in advance so the melted butter doesn't burn.
This is best sprinkled with crunchy breadcrumbs and served with a side salad.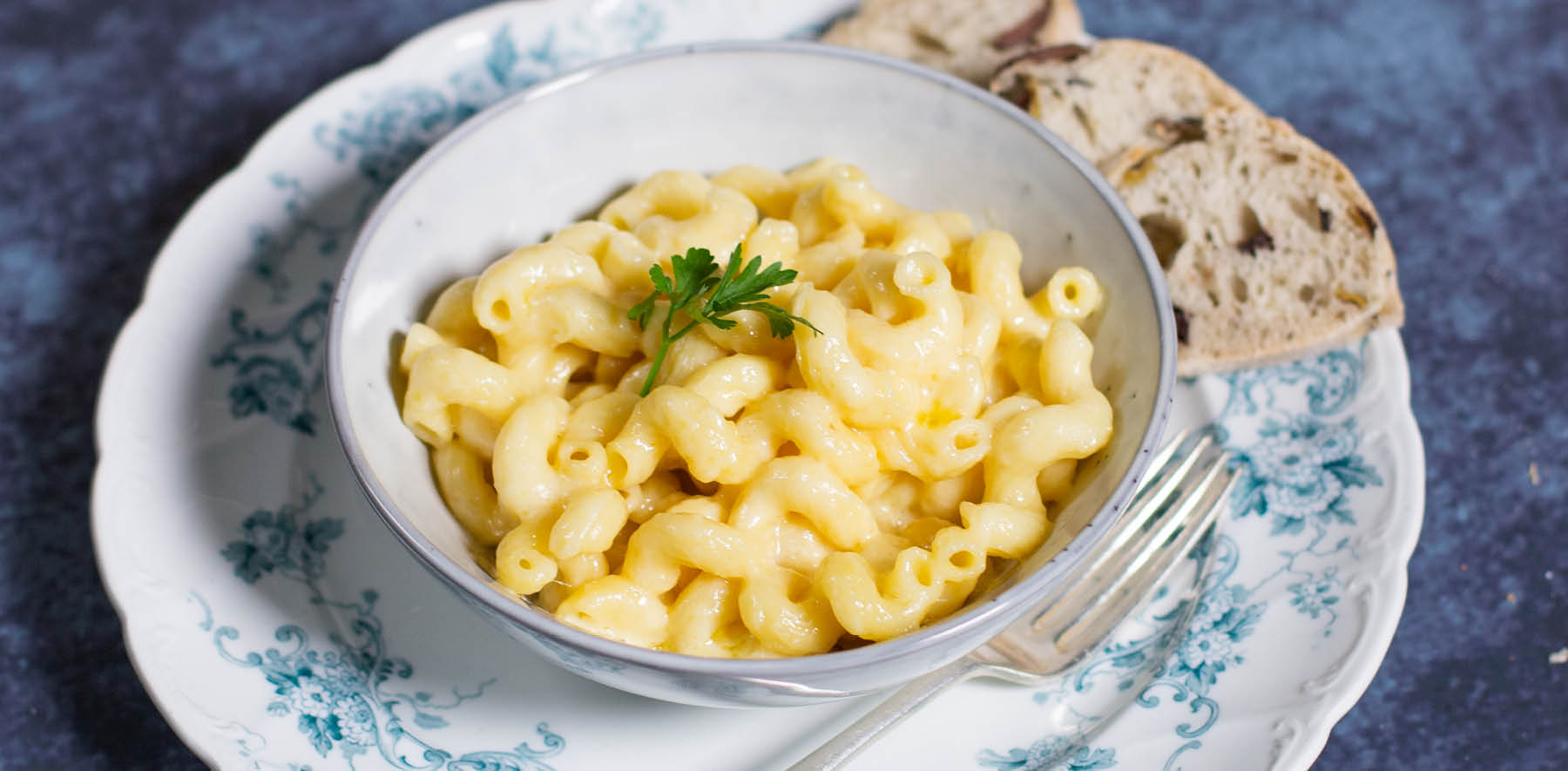 Ingredients
1 garlic clove, crushed
1 small knob of butter
200g macaroni
125ml milk
325ml vegetable stock
120ml double cream
200g cheddar cheese, grated
½ tsp mustard power (or mustard)
Salt and pepper (to taste)
Suitable for: Pressure King Pro 3L 8-in-1 Pressure Cooker
The Method
Select the BROWNING function, add the garlic and butter, then stir until the melted butter begins to bubble.
Add the macaroni, stock, milk and mustard, briefly stir to combine then press CANCEL.
Put the lid on by lining up the arrows and twisting in to place. Set the pressure valve to closed and select the PASTA function. Reduce the cooking time to 6 minutes using the – button. Cooking will start automatically.
When the program has finished press CANCEL. For this recipe we recommend the QUICK RELEASE method before opening the pressure valve and removing the lid.
Add the cream and grated cheese and stir until the cheese has fully melted.
Download our free recipe app