Back to Recipes
Easy Gluten-Free Bread
Making Gluten-Free bread at home is notoriously difficult, but the Clever Chef makes it so simple with the Bread Rise and Bake functions. The trick here is to flip your loaf half way through for even baking throughout.
This Gluten-Free loaf is perfect with wholesome stews or simply warm with olive oil and balsamic vinegar.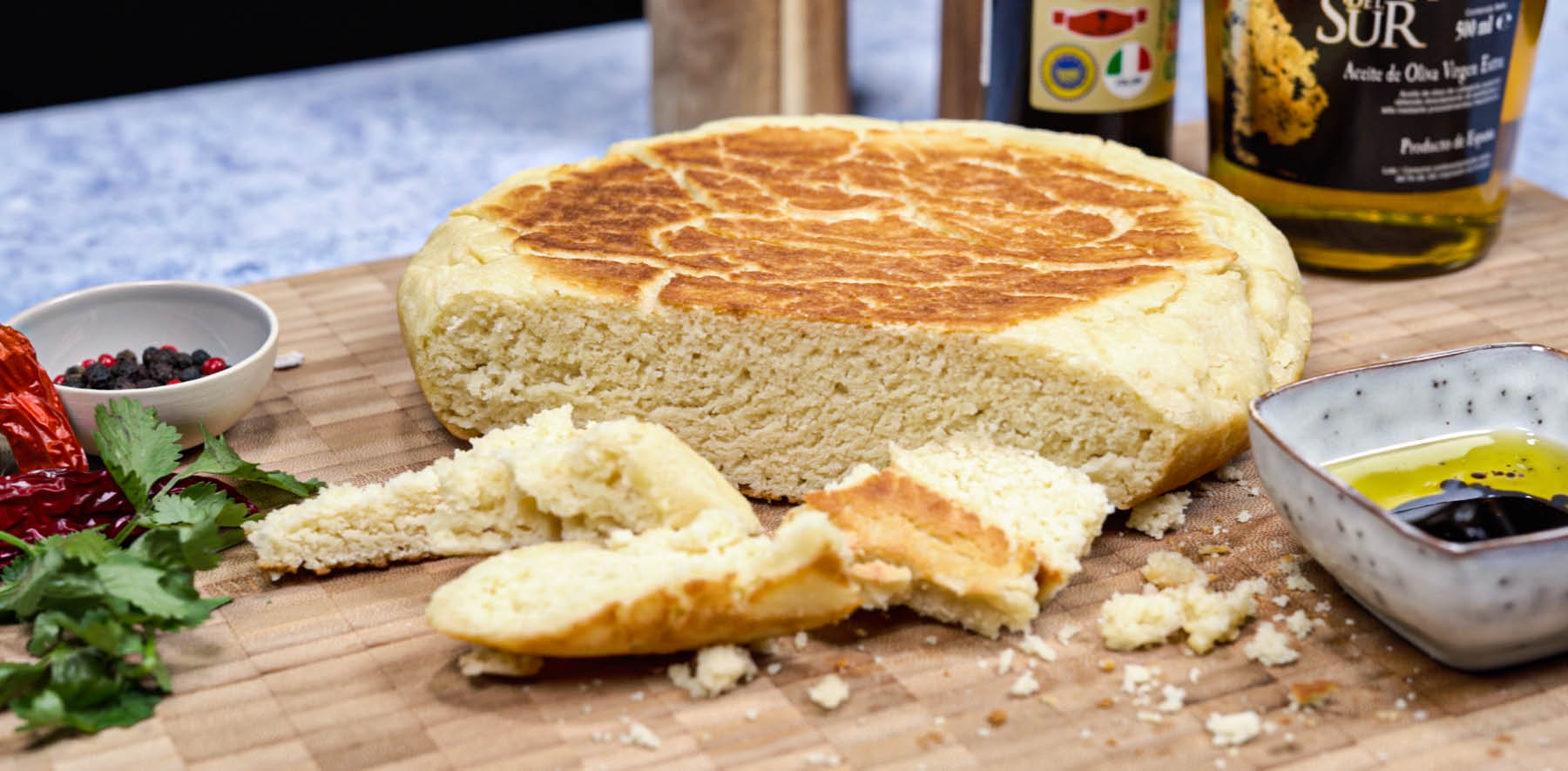 Ingredients
300ml semi-skimmed milk
500g Gluten-Free flour
2 eggs
2 tbsp caster sugar
2 x 7g dried yeast packets
4 tbsp olive or cooking oil
Suitable for: CleverChef
The Method
Add the milk to the inner pot and with the lid open, select the SAUTE function and press START. When the milk begins to steam, press CANCEL.
Add the flour, yeast and sugar to a mixing bowl and stir to combine, then set aside for later.
Add the eggs to the milk and whisk until combined. Gradually add the milk mixture to the flour mixture and stir continuously until a dough has formed, then stir in 2 tbsp of the oil.
Rinse and dry the inner pot then add the last of the oil and rotate the pot until coated in oil. Put the pot in to the CleverChef then add the dough.
Close the lid then select the BREAD RISE function and press START.
When the program has finished open to lid to check on your dough, it should be roughly twice the size it was.
Close the lid again and select the BAKE function. Adjust the temperature to 140°C and the time to 20 minutes, then press START.
After 10 minutes, open the lid and tip your bread out. Use some oven gloves to put the bread back in the other way around so the crust is now at the top. Close the lid, press START and allow the program to finish.
When the program has finished press CANCEL. Open the lid and tip out your bread ready to be sliced.
Download our free recipe app