Back to Recipes
Cauli & Courgette Curry (Pressure King Pro 5L)
This recipe is great for using up those odds and ends of leftover veggies. Carrot, pepper, mushrooms, broccoli and butternut squash are all good additions or substitutions for cauliflower and courgette.
This is best served with fluffy rice and a naan on the side.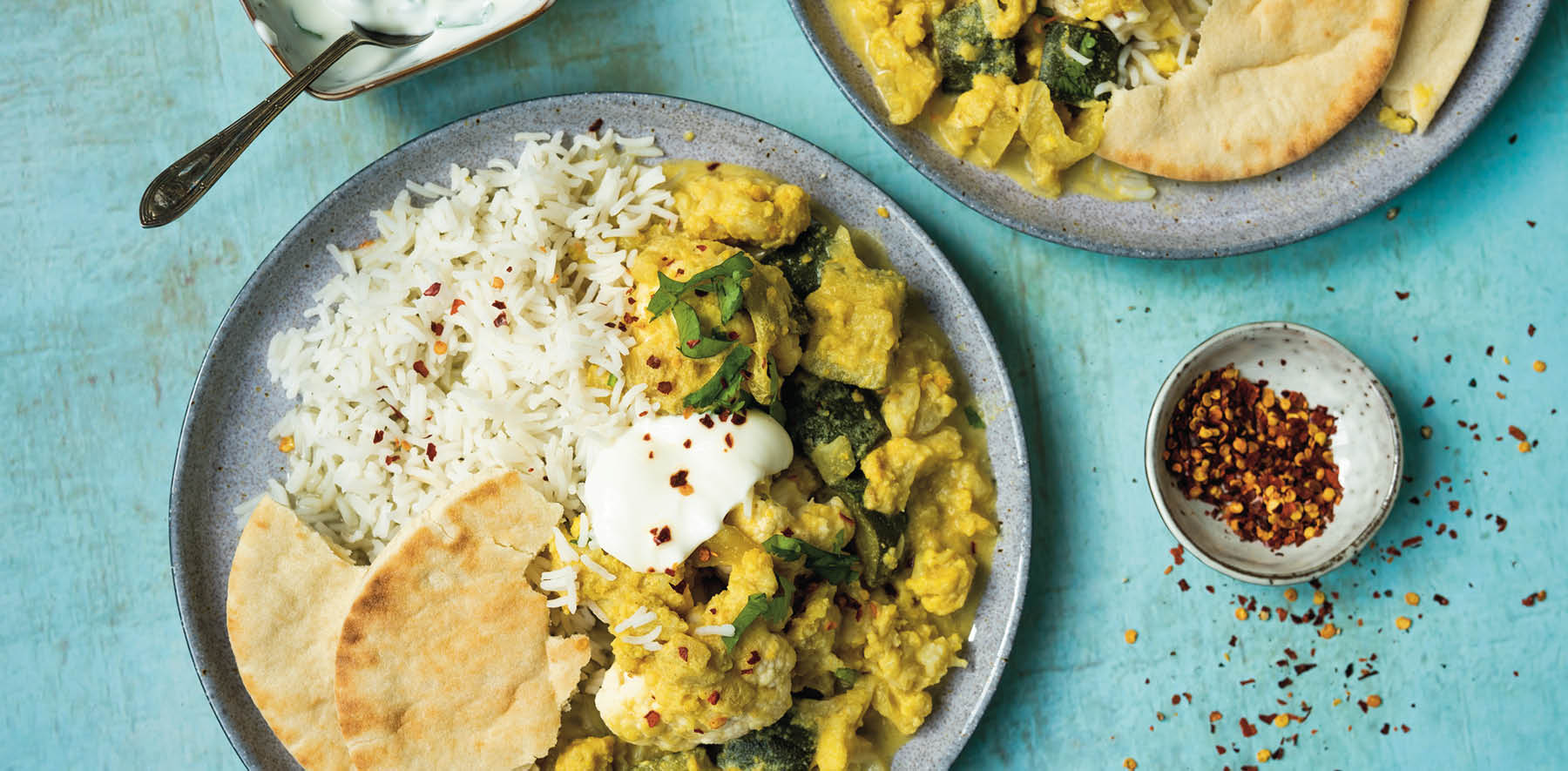 Ingredients
2 tbsp olive or cooking oil
2 onions, chopped
4 garlic cloves, crushed
3cm fresh ginger, peeled and grated
½ tsp turmeric
1 tsp chilli powder
1 tsp dried curry leaves
1 tsp cumin
1 whole cauliflower, cut in to florets
1 courgette, diced
2x 400ml cans of coconut milk
Suitable for: Pressure King Pro 5L 12-in-1 Pressure Cooker
The Method
Select the BROWNING function, add the oil and allow to heat. Add the onion, garlic and ginger and stir regularly for ~5 minutes until the onions begin to soften, then press CANCEL.
Add all the other ingredients and stir to combine.
Put the lid on and close the pressure valve then select the STEW function and adjust the time to 3 minutes.
When the program has finished press CANCEL. For this recipe we recommend the QUICK RELEASE method before opening the pressure valve and removing the lid.
Select the BROWNING function and stir regularly for ~3 minutes until the sauce begins to thicken, then press CANCEL.
Download our free recipe app