Pressure Cookers aren't new – they were a fixture in British kitchens after the Second World War for the simple reason that they used less fuel. Marguerite Patten demonstrated them at Harrods in a bid to boost their popularity but it was tough to get beyond their links to post-war austerity Britain. "I think there was this really strong association of pressure cookers with rationing food, so lots and lots of stewed offal and everything being very grey and beige," says Catherine Phipps, food writer and author. As soon as times improved, people ditched their pressure cookers and didn't look back.
But now Pressure Cookers are enjoying a renaissance. Celebrity chef Heston Blumenthal deserves credit for going public about Pressure Cookers. When he started admitting that he used them so did a lot of chefs and it kind of tied in with the whole modernist cuisine thing as well because they all talked about how you could use Pressure Cookers to produce delicious healthy food in far less time than traditional methods.
Now Pressure Cookers seem to be popping up everywhere including television shows like MasterChef where time pressed competitors realise what a bonus pressure cookers can be. Their repertoire can be expanded massively by using Pressure Cookers because then they could look at all the traditionally slow cooked cuts of meat they normally couldn't do.
Pressure Cookers tick a lot of boxes. Let's start with the fact that cooking times can be reduced by 90 per cent so you're cutting energy costs as well as time spent in the kitchen! You save more money because you can use less expensive cuts of meat and dried beans in cooking. And scientific studies have shown that food cooked in a Pressure Cooker retains more nutrients, so it's healthier too!
Pressure Cooking Through the Ages
First generation – In 1682, Denis Papin cooked a full meal for the Royal Society using his digester, wowing London's notables with novel textures and flavors. One guest, horticulturalist John Evelyn, marveled in his diary: "The hardest bones of beef itself, and mutton, were made as soft as cheese."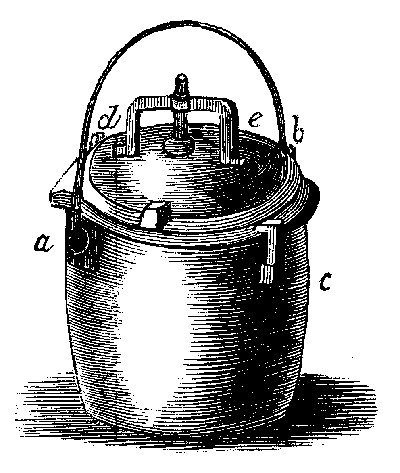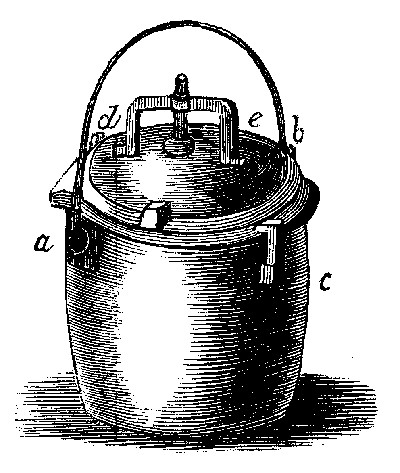 Second generation – the first commercially available Pressure Cookers didn't become available until some 250 years later. Conventional pressure cookers were made to be used on a stove top.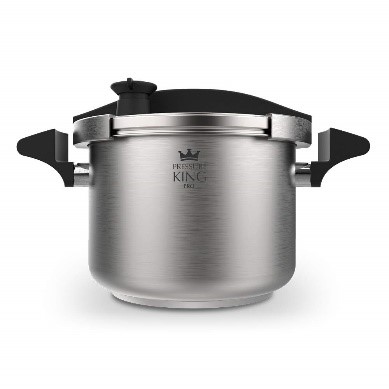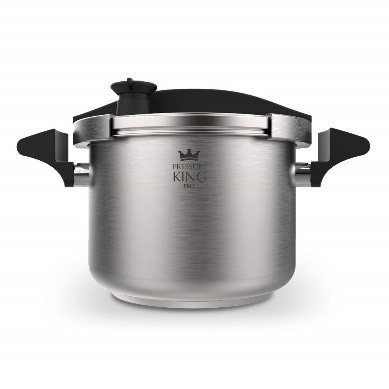 Third generation – the electric Pressure Cooker, such as the Pressure King Pro, is a product that has radically changed pressure cooking for the better. With pre-programmed settings, timer delays, keep warm functions and a compact sleek design, digital Pressure Cookers are a must for every kitchen.
To learn more, please view our Pressure King Pro page.